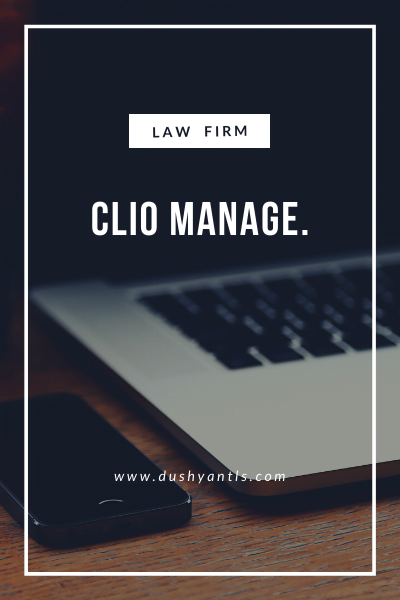 The Best Management Tool In The Legal Profession: Clio Manage.
Working hard and working smart are two different things. To work smart simply means to source software and gadgets that would make your day-to-day business operations more efficient, increase productivity, and also protect your information and that of your clients. And this is where a cloud-based Clio Manage comes in.
As a lawyer, irrespective of the size of your law firm, you do not have to run yourself to the ground in the process of managing your cases. The need to stay organized, manage and easily access every one of your cases any day, anytime and everywhere, makes the cloud-based Clio manage a must-have tool for every legal practitioner. Goes without saying, Clio manage makes it easier for you to manage your firm.
Also, the cloud-based legal practice management software takes unnecessary guesswork out of your decision-making moments. We humans generally are prone to making mistakes. Way too much guesswork can lead to avoidable errors which can sour the relationship between you and your clients, and reduce your profits. As thus, Clio Manage software makes it possible to work in line with the standard regulation that will then lead to profits maximization, and an improved standard of operation.
In addition to this, as a lawyer, it is absolutely vital that you employ the use of Clio Manage as it reduces your workload and that of your employees. While Clio Manage automates tasks, you can have time for other things. And as the name implies, Clio Manage software will help you manage the contacts of your clients, time, manage your bills and important payments, and also all your documents.
Lawyers who have used this product have dropped good reviews about it such as how convenient it has helped them arranged their cases, and how it has improved the working relationship between them and their clients. So why don't you give this software a try and watch how it will effectively manage your firm?
Reach out to us!
 Contact us today at Dushyant's Legal Services and let us talk about how can help you.